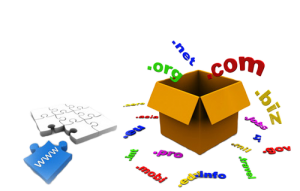 Search, look up, check, select, reserve, purchase, register, transfer, renew, protect, and / or monitor domain names, internet / Web addresses, or URLs for any country in the world.
To begin, search for this domain name by typing in the name along with the appropriate domain, such as .com, .biz, .info, .ws (for businesses), .org (for non-profit organizations), .edu (for educational institutions), .net (for networks), .mil (for military) and .gov (for government agencies).
Online success starts with a great domain. At Jadian, we make it easy and inexpensive to get the domain you want, fast.We offer all major Top Level Domains (TLDs) and over 25 Country Code Top Level Domains (ccTLDs).
Every domain registration includes the following domain tools:
URL Forwarding
Redirect traffic from one domain to another.
Email Forwarding
Automatically forward emails to other valid email addresses.
DNS Management
Retain total control over your DNS records.
Transfer Lock
Protect your domain from unauthorized domain transfers