Design is creativity with strategy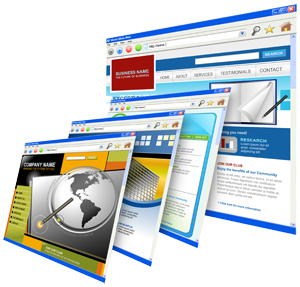 Jadian Create Stunning Web sites that really work to promote your company out of thin air (or at least pixels).  Our Web Design Services include everything from a simple content web site to the most complex Custom Web Designing, Web Redesigning, Table less Div Based Pages, Psd to XHTML, Web 2.0, Industry Based Design and Website Redesign.  Apart from being extraordinary, all websites are W3C validated, easy to load and extremely functional.
At Jadian Tech, we excellent creative team of specialized and skilled web designers having expertise in outstanding the right balance of looks and the business needs, requirements and aspirations.  Our Web Design and Website Developers are proficient in Photoshop, Flash, HTML, XHTML, CSS, Web 2.0 standards and SEO.
We've helped businesses of all sizes and we can help yours too! So, if you are looking forward to get a right web design solution for your e Business success, then let us organize a phone call or drop a message to us. Once we receive your request, our web analyst will get back to you in the shortest possible time to discuss your requirements.
OUR SERVICES
Web Redesign
Website Redesign may be as simple as changing a style sheet to change the look of a website or as involved as sorting through all content, rewriting, reorganizing website content, taking new images, discarding content. Read more about Web Redesign
 
CMS Customization
The content of a website needs to be updated on a continuous basis in order to keep it current and relevant.Jadian offers you Content Management Systems that are flexible and automated so that you can monitor the content from the time it is created till it is deployed.
Web Maintenance
Owning a website has become the order of the day for every business organization. Be it web applications based or custom built, the maintenance costs play a vital role. Read more about Web Maintenance