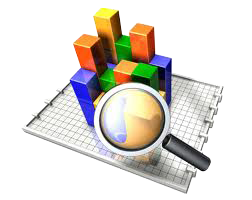 In search engine optimization, on-page optimization is one of the important phases because it will draw structure of the website. Before link building we should correct factors that have an effect on your Web site or Web page listing in natural search results. These factors are controlled by you or by coding on your page. Examples of on-page optimization include actual HTML code, meta tags, keyword placement and keyword density.
SEO Analysis:
Keyword analysis: We research your website for keyword optimization. Keyword optimization is one of the most effective ways to make your website appear on the top of Search Engine Searches (SEO).
Business analysis: Business analysis is the process of identifying business needs and determining solutions to business problems.
Keyword Position analysis: With the keyword position analysis you can check on which position your domain is ranked for a given keyword
Competition analysis: Competitor analysis in marketing and strategic management is an assessment of the strengths and weaknesses of current and potential competitors.
Keyword density: Keyword density is the percentage of times a keyword or phrase appears on a web page compared to the total number of words on the page.
Content placement: It's good practice for both search engine optimization and reader usability to place your important keywords early in your content.
W3C validation: W3C validation is important for browser compatibility and site usability, it has not been confirmed what effect it has on search engine optimization.
Meta data optimization: Metadata or meta tags are frequently an overlooked factor which can improve the ranking of most any properly constructed web site.
SEO friendly URL: SEO-friendly URLs are purely structural URLs that do not contain a query string and instead contain only the path of the resource
Alt, Image optimization:  ALT tags filled with keywords can also be used to boost your keyword frequency and help you achieve better rankings
Sitemap Creation and Submission: Sitemaps offer the opportunity for search engines to know about any changes on your site much faster than not having a sitemap at all.
Google Analytics Setup: Google Analytics (GA) is a free service offered by Google that generates detailed statistics about the visitors to a website.
Robots Optimization: Robots.txt is a text (not html) file you put on your site to tell search robots which pages you would like them not to visit.